No Pressure Sales
Are you a woman who's looking for a NO pressure, fast, easy and convenient way to buy your next Car or SUV?
Learn More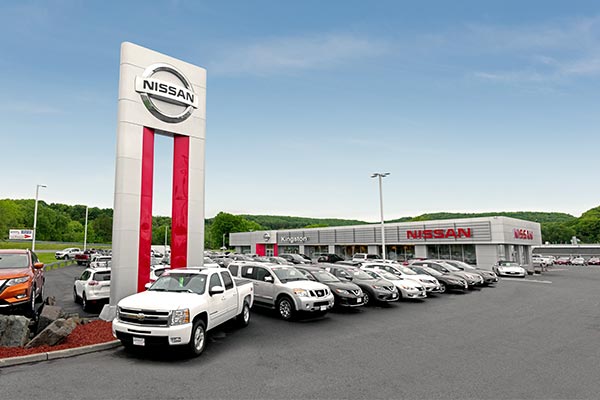 Kingston Nissan
Real People. Real Deals.
It's how we do things day-to-day, it's in the way we treat you when you walk in the door or drive up to the service department. We've tailored our expert services for the most important parts of your dealership experience:
Come in today & see why everyone in New York State — from Albany to Nyack — is talking about Kingston Nissan!
Recent News
Since its last redesign for the 2015 model, the Nissan Murano has been improved upon with…
Whether you choose the sedan or the hatchback version of the 2019 Nissan Versa, you know…
Last year, the Nissan Pathfinder introduced a couple of new innovations to its standard feature lineup:…
Ratings