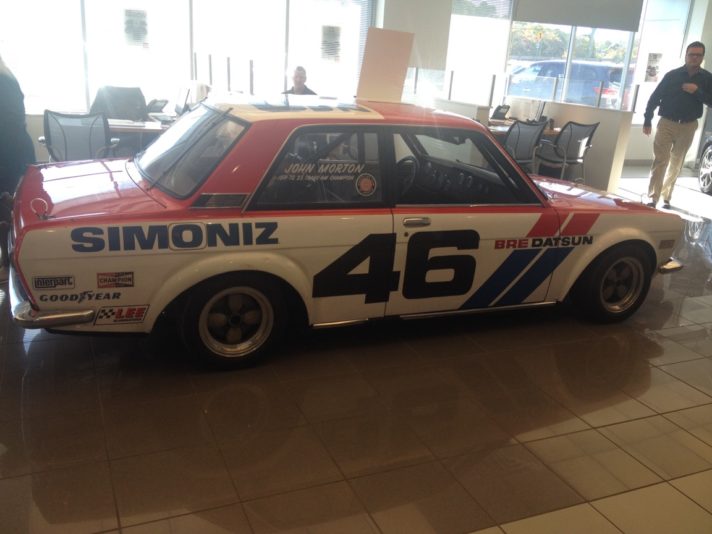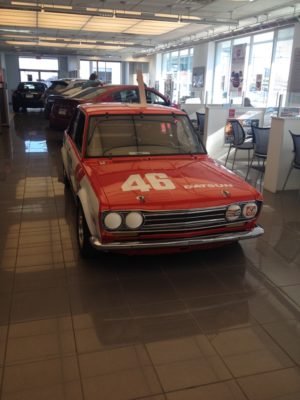 We're proud to have the famous #46 1971 Nissan Datsun 510 on display in our showroom from now until next Wednesday October 21, 2015!
This car actually won the 1971 and 1972 SCCA Trans-Am Championship when driven by John Morton & is in "as-raced" condition.
This vehicle's success started the rich racing heritage of Datsun and Nissan's in the US. It also helped Nissan get recognized further as a leader in the Japanese and US auto markets. The Datsun 510 was sold in the US until 1981.
The #46 1971 Nissan Datsun 510 was built & raced by Peter Brock and Brock Racing Enterprises (BRE). This model inspired the Nissan Sentra that's so popular at our dealership today.
You can only see it at our dealership location, 140 Route 28 in Kingston, for about a week, so hurry on down to take in some automotive history before it races away!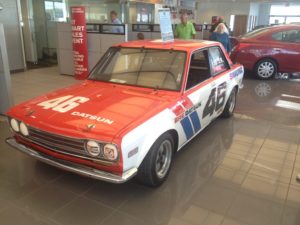 It'll be here:
Tuesday 10/13: 8:45AM – 8:00PM

Wednesday 10/13: 8:45AM – 8:00PM

Thursday 10/13: 8:45AM – 8:00PM

Friday 10/16: 8:30AM – 6:00PM

Saturday 10/17: 9:00AM – 5:00PM

Sunday 10/18: 11:00AM – 4:00PM

Monday 10/13: 8:45AM – 8:00PM

Tuesday 10/13: 8:45AM – 8:00PM

Wednesday 10/13: 8:45AM – 8:00PM
Here's a little more to the story of this Datsun 510: