Have you seen the 2012 Nissan Leaf in NY? The 2012 Nissan Leaf in NY is a Nissan electric vehicle – it is a 100% Electric Car and requires No Gas and has No Tailpipe. The Nissan Leaf in NY estimated range is up to 100 miles on a full charge. Kingston Nissan has the 2012 Nissan Leaf in our Kingston, NY inventory.
This Zero Emissions Vehicle has an efficient Eco design – the 2012 Nissan Leaf in NY is made with LED headlights, which use only about 50% of the energy of traditional headlights. The Nissan Leaf interior is designed with fabrics from recycled materials and plastic water bottles.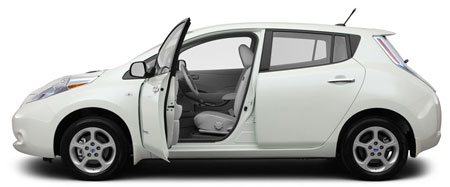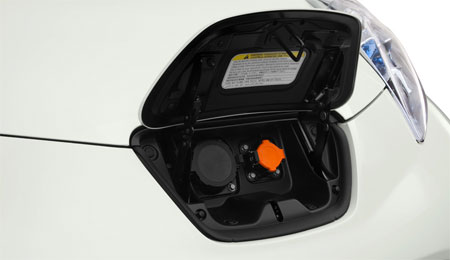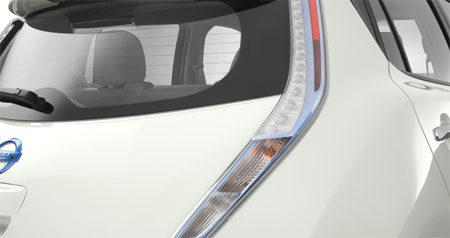 New 2012 Nissan Leaf Inventory       Kingston Nissan 2012 Nissan Leaf
How do you charge the Nissan Leaf in NY?
The Nissan Leaf takes approximately 7 hours from empty to a full charge with a 240-volt home charging dock. For an even more environmentally friendly car, you can charge the Nissan Leaf with a Sunpower, Solar Power System that provides rooftop solar power to generate clean renewable energy to power the charger. Due to the demand of Electric Vehicles, when on the go there are countless Public Charging Stations throughout the US.
If you are looking for a 2012 Nissan Leaf in NY visit Kingston Nissan. Our Kingston Nissan dealership has special Nissan Leaf offers in NY. Drivers can also qualify for Nissan Leaf incentives such as government tax rebates for Electric Vehicles. To learn more information about these Nissan Leaf deals visit our dealership in Kingston and test drive the 2012 Nissan Leaf in NY today!