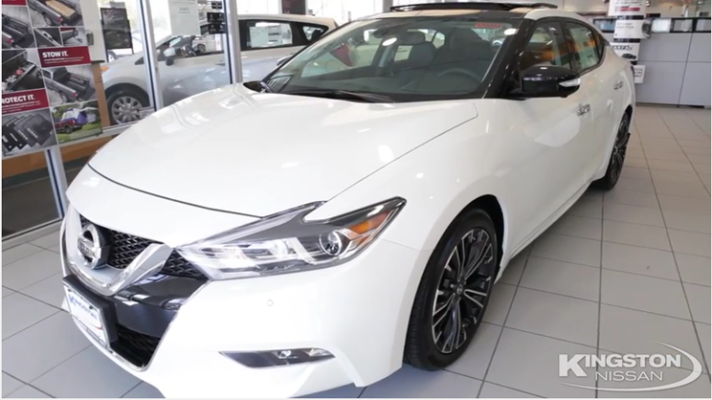 Follow Kingston Nissan's Rob Rolleri as he shows off the prominent features in our 2017 Nissan Maxima video tour. The Maxima is Nissan's flagship sport and sports vehicle – let's see what it's all about.
View Our 2017 Nissan Maxima Video

Check out some of the key features of the 2017 Nissan Maxima, Nissan's flagship sport sedan. The competition – 2017 Hyundai Azera, 2017 Toyota Avalon and 2017 Acura TL – can't come close.
Not Just A Sedan – A 4-Door Sports Car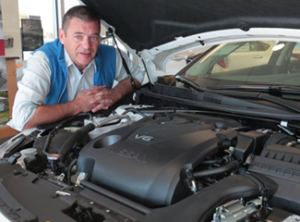 Checking out what's under the hood, our 2017 Nissan Maxima video shows off the powerful 300-hp 3.5L V6 engine that offers a fuel-efficient 30 mpg on the highway. Paired with a Continuously Variable Transmission (CVT), the Maxima is engineered for both the driving enthusiast and the daily driver.
Customize the way you drive with the Drive Mode Selector that allows you to shift your 2017 Nissan Maxima into Sport mode for a more aggressive driving experience. When you shift into Sport mode, throttle response gets sharper, steering gets stiffer and shifts get quicker – you're definitely kicking it up a notch! Switch back to Normal drive mode and your Maxima turns from supersonic to super smooth, with a more super-refined and fuel-efficient driving experience.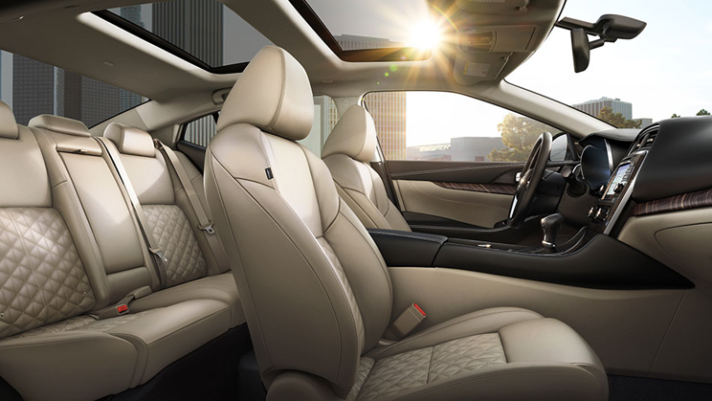 Breaking Cookie-Cutter Designs
Step inside the cabin of the 2017 Nissan Maxima and you will see what steps the sports sedan took to break the cookie-cutter designs in the luxury car market. The steering wheel-mounted audio controls puts controls right at your fingertips for safety and convenience.
The cutting edge technology gets bumped up a notch while still making it simple to use, with Bluetooth technology, click to dial, sending a text message, and connecting a mobile phone – allowing you to stay connected no matter where you are.
Additional key features include:
Apple CarPlay
Navigation
Heated and Cooled Zero Gravity Seats
Normal and Sport Mode Continuously Variable Transmission
Safety Shield Technologies
Panoramic Sunroof
A Sports Car Built To Fly
Available in S, SV, SR (including the Midnight Edition Package), SL, and Platinum trim levels, Kingston Nissan can help you find the 2017 Nissan Maxima sedan for you. Thanks again for checking out our 2017 Nissan Maxima walkaround video, now head to Kingston Nissan today and see why performance is a four-door word.
See Our Maxima Inventory