It's big, it's bold and it's burly. The all-new 2016 Nissan Titan XD is offering up extra capabilities, including a heavy duty attitude. Whether you are towing or hauling in the Hudson Valley & beyond, the Titan XD can get the job done.
Key Heavy-Duty Towing & Hauling Features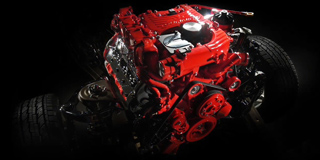 Cummins 5.0 V8 Turbo-Diesel Engine
In the next generation Titan, you will get a larger hood height helps in accommodating the massive available 5.0 V8 turbo-diesel engine. This beast of an engine boasts a heavy-duty attitude with 555 lb/ft of torque and 310 horsepower. Paired with an AISIN 6-speed transmission, the Cummins and AISIN are legendary nameplates in the truck world, proven in commercial grade applications – making this one tough predator.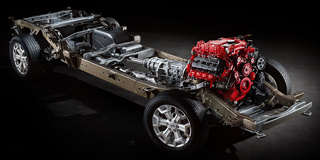 High-Strength Steel Frame
Every component of the Titan XD's frame has been bolstered and strengthened for added stiffness, vertical and lateral bending, as well as torsional rigidity. With the Titan XD putting up some massive towing and payload stats, it was going to need one tough backbone – so it was designed with a larger high-strength steel, fully boxed, full-length ladder frame.
Versatile Cargo Box with Integrated Gooseneck Hitch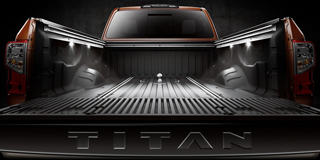 Every job is different and requires the right tool for the job. Inside the cargo box of the Nissan Titan XD, you will find various available features that can help you get the job done – safely and efficiently. The available Utili-track® cargo system features four heavy-duty aluminum alloy cleats that move and lock anywhere along the walls, bed floor and header tracks to give you endless tie-down possibilities.
Lockable in-bed storage sits sight-unseen at street level, and flush-mounted LED lighting helps you find that rogue socket wrench in the dark. For serious towing capabilities, the gooseneck hitch has been built right into the frame of the Titan XD. When you're towing towing and need a flat cargo space, the hitch ball is removable so you can just pull it out when you need a flat bed.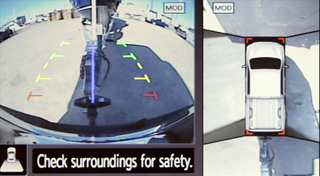 Rearview Camera with Adaptive Guidelines

With the available Rearview Camera with Adaptive Guidelines the guesswork is cut out and aligning the trailer has turned into a one-step process. The 7″ high-res LCD navigation display can be easily seen from the driver's seat and allows you to safely align to your trailer with the assistance of the blue center guidelines displayed.
The rearview camera with adaptive guidelines allows you to feel confident backing up to your trailer or board, even when your by yourself.
Trailer Light Check
The all-new 2016 Nissan Titan XD offers unique technology that allows you to ensure all your lights are functioning, in one easy step. Simply click your Nissan Intelligent key three times (lock, lock – hold lock) to initiate a sequence that helps you check your turn, brake and running lights. A few clicks and you will be on the road with confidence.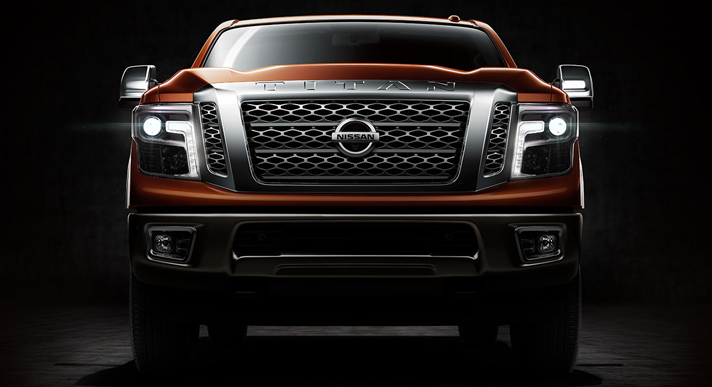 Designed, built, engineered and tested in the US, the next-generation 2016 Nissan Titan XD pickup truck captures that true North American feel with traditional aspects the scream full-size truck. The Titan XD offers a presence to the full-size truck segment like no other. If you are in the market for a full-size pickup truck that is strong, durable and do everything you want – the 2016 Nissan Titan XD offers heavy-duty attitude and full-size sense. Everyone at Kingston Nissan is excited for its debut.
Keep Updated On Its Arrival! It's Coming Soon!