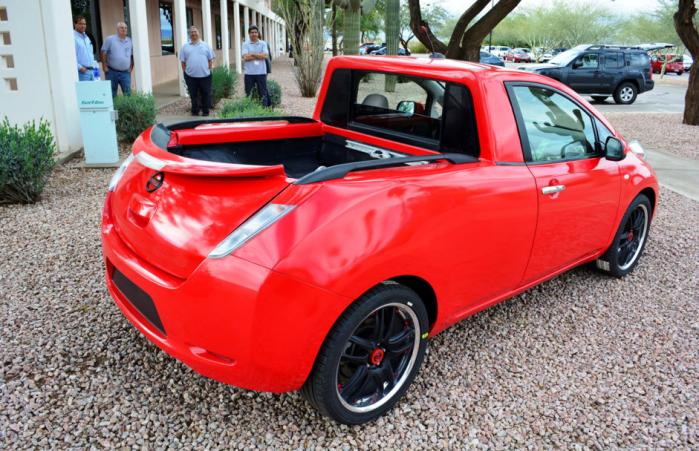 You do what you gotta do, and Nissan needed a cross between a truck and the Leaf to be their parts hauler. Thanks to that need, Sparky was created. Sparky is the first ever Leaf-Frontier, with the efficiency of the Nissan Leaf and the effectiveness of using a truck to haul parts around. We know, we kind of want one too. In Fact, Sparky was supposed to be a secret at Nissan's tech center and proving grounds in Stanfield, AZ. However, they do get visitors, and the truck is an eye magnet. It's also a good conversation starter.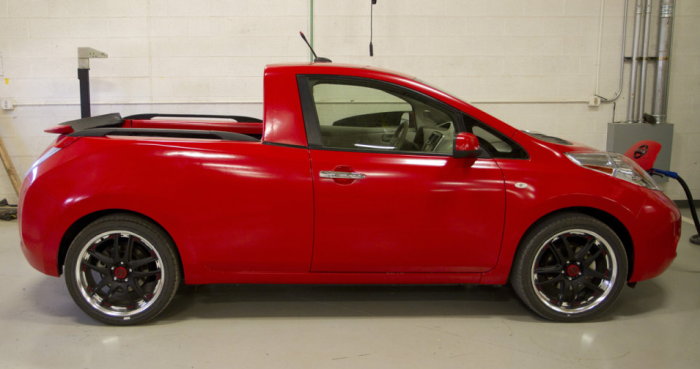 Group Work Gone Right
Sparky was a team built project that took several months worth of work, and one of Nissan's engineers,  Arnold Moulinet would go home and stay up until 4 in the morning making a ton of designs that could potentially work for what would soon be called, "Sparky."  Once they got the stock Nissan Leaf, they reviewed a bunch of Nissan pickup designs and the Frontier was the winner. Moulinet mostly works on rough road vehicles and rough road testing for the most part, so he had the part about taking one car apart and putting two together to become one was (at least) a little familiar!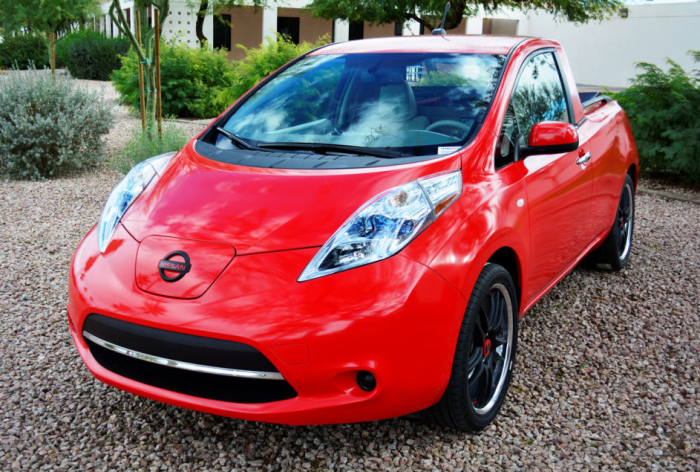 America's First Ute – Sort of
It's not too often that America sees an ute concept (a car with a pickup bed). Instead other parts see them in hundreds. For now, at least Sparky exists! It's efficient and completely all electric, and works pretty well for the Nissan team in Arizona. Would you drive this half Nissan Leaf, half Nissan Frontier?