These are our Kingston Facebook Winners, ask your sales rep to see how you can win too!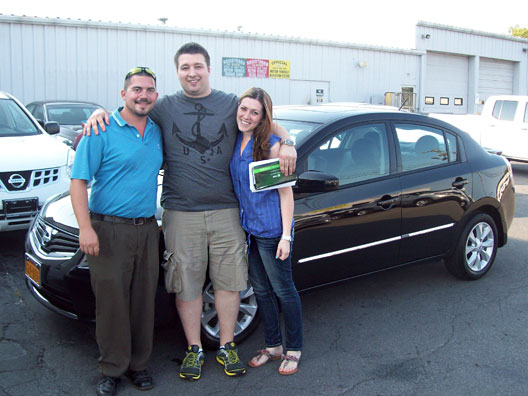 Congratulations to our August 2012 Winner, Stephanie Geoghegan and Dale Rexhouse with their 2012 Nissan Sentra! Standing with them is their sales consultant Joe Erps.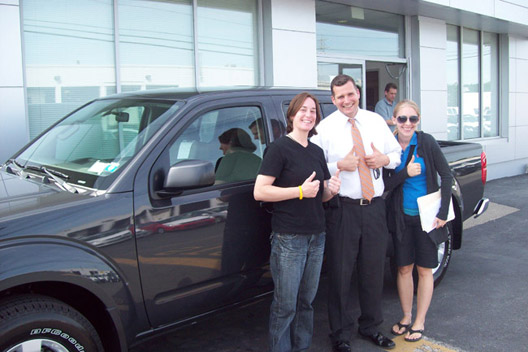 J.J. and Kristen Hanson bought a 2012 Nissan Frontier from sales consultant Jenn Peck and is our July 2012 Winner!
Stephanie Lambros bought a 2003 Cadillac CTS from sales consultant Steven Pinto and is our June 2012 Winner!

Pat Krasniewski bought a 2007 Sentra from sales consultant George McEvoy and is our May '12 Winner!

Congrats to Fred Holland Jr, our April Facebook winner! Enjoy your new 2012 Nissan Juke!

Sales consultant, Tim Lavella, and Jerrilyn Berkley with her new 2012 Nissan Sentra. Jerrilyn won $150.00 as our March winner!

Deborah and Greg Vancuren of Kingston with their 2007 Nissan Quest on 2/25/2012 with sales consultant Steven Pinto. Congratulations!