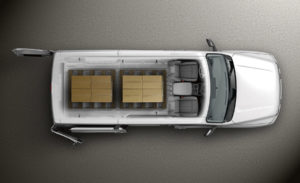 Kingston Nissan likes giving back to everyone in the community, even our furry friends in need during the holidays. That's why we are hosting our Fill the Van Pet Food Drive!
The Kingston Nissan Fill the Van Pet Food Drive is happening on Christmas Eve (Saturday December 24, 2016) from 11 am to 2 pm at the Tractor Supply located on 9W (1611 Ulster Avenue) in Lake Katrine NY, which is right by Adams Fairacre Farms.
Our team will be on hand spending part of our holiday taking contributions for the animals. We will be collecting any pet food to fill the van we're bringing to shelters in our local community, so no animal goes hungry while we feast with our family and loved ones.
Whether it's canned food, dried food or even just treats, we know they'll be grateful for any donation you can give. For Christmas Eve, one of our Nissan NV vans will be like Santa's sleigh with lots of presents running on reindeer power instead of horsepower!
We hope you can stop by our Fill the Van Pet Food Drive and give a donation for the animals!