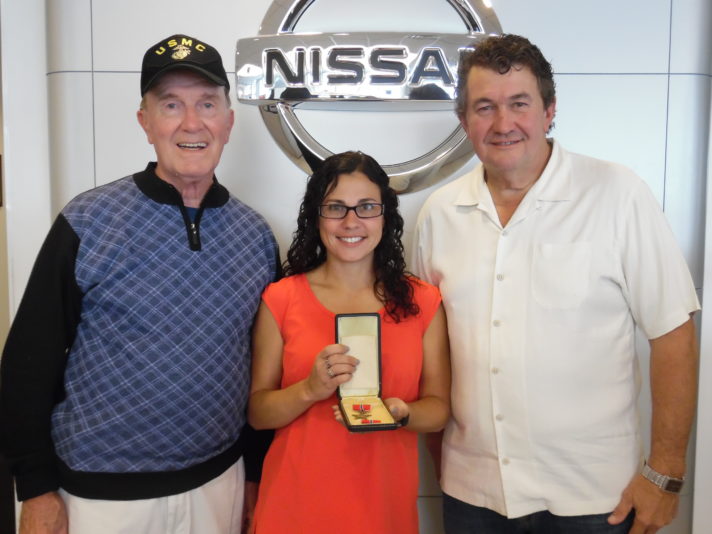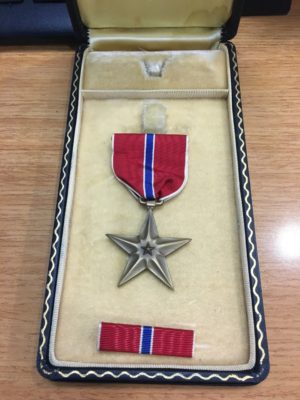 A Kingston Nissan customer turned in a Bronze Star as a down payment for one of the credit acceptance vehicles in our inventory.
The credit acceptance manager knew that this medal was of great importance, so he gave it to Tom Gordon to see what could be done to return the medal to its rightful owner.
The name on the letter that was turned in along with the Bronze Star was Technician Fifth Grade Frank J. Manfredi, who received this medal for risking his life to save others during a hostile artillery bombardment.
Tom Gordon has a friend who happens to be a former Marine and current Rotary Club volunteer named Kenneth Pangburn who thought he could find details on Manfredi's history.
Because Pangburn hit a roadblock in his search, we decided to post the letter on Facebook to see if anyone knew of any information of the owner.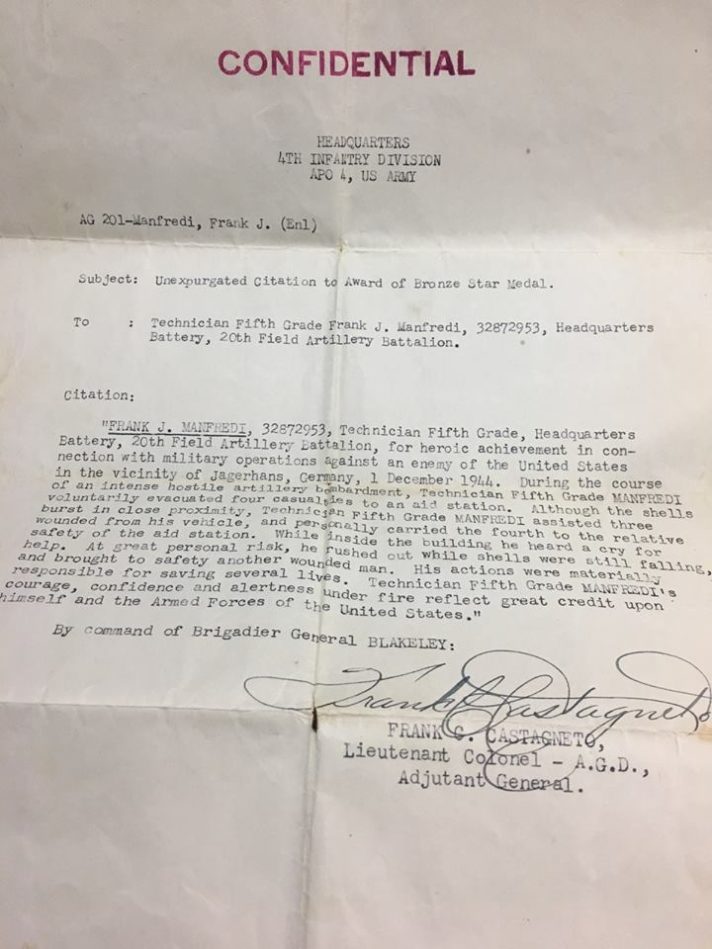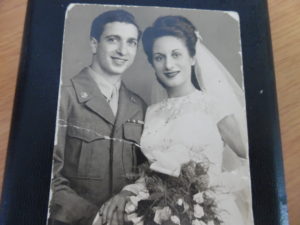 Our post was seen by Kelly Stafford, who is the granddaughter of Frank J. Manfredi, and she contacted us. She recently stopped by the dealership to pick up the Bronze Star her grandfather earned during combat.
Kelly also brought a wedding photo with her grandparents for us to see. Her grandmother Lucy C. Manfredi (born January 2, 1926) resides at the Pines Nursing Home in Catskill NY and we're sure she'll be happy to see her husband's Bronze Star.
Born on January 4, 1924, Frank J. Manfredi enlisted in the Army in 1943 and was discharged a couple of years later. He served as Technician Fifth Grade, Headquarters Battery, 20th Field Artillery Battalion.