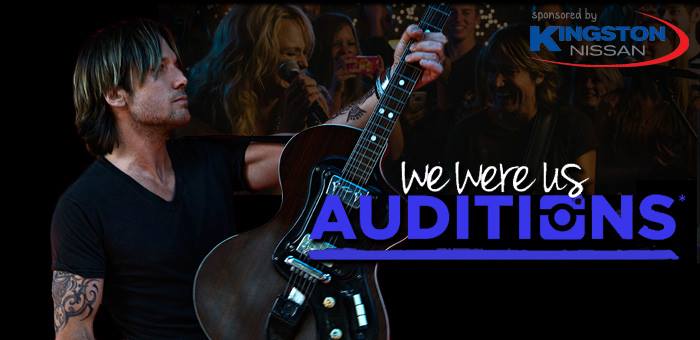 8/14/14 Update: Winner Sarah Worden from Middletown Will Sing with Keith!
Listen to Party Marty from WRWD call Sarah:
See Sarah Worden's winning audition video:
---
Because of Kingston Nissan, you could have the chance to sing on stage with Keith Urban at Bethel Woods on Sunday, August 17th 2014!
How:
Keith Urban himself and WRWD (Your Hudson Valley Country Station) are looking for a female vocalist to join Keith on stage Sunday, August 17th 2014 in Bethel Woods to sing "We Were Us" with him. All you have to do is submit a video of you singing at least part of the hit song, and if you're the chosen winner, you'll win 2 premium tickets to the show and have the opportunity to sing "We Were Us" live on stage with Keith Urban!
What You Should Know:
You have to sing at least one chorus of "We Were Us" in your video
The deadline for your entry is midnight (EDT) on August 13th, 2014
If you're the winner, you'll not only get to sing "We Were Us" live with Keith Urban on stage and enjoy the rest of the concert with your guest, but you and your guest will also get to be photographed with Keith himself!
How You Enter:
Submit your video on Youtube, Twitter, Instagram, etc, and hashtag #WRWDSingWithKeith. Make sure you make the video public so WRWD and Keith can review it. Once you upload the video and its public, visit the link below (WRWD's website) to paste the link to your video. *Note* You must enter your email address before pasting the link.