It's always fun to have a little bit of exhilaration in life, and with the 2015 Nissan 370Z Nismo, plenty of thrill will be waiting to happen. Featuring aerodynamic body mods that are GTR inspired, balanced front and rear downforce have been created. It wouldn't be a Nismo offspring unless it was branded with Nismo signature red accents, so of course you can find those all over, from outside to inside.
The 2015 Nissan 370Z Nismo has been given quite a few redesigns all over, and truthfully, we have nothing to complain about. We can't wait to see it here at Kingston Nissan, and we're sure that you can't wait to see the 2015 Nissan 370Z in your garage!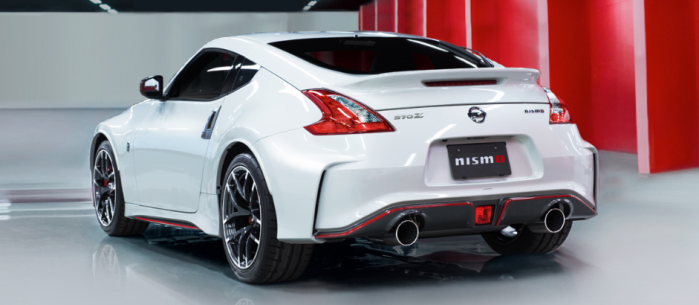 Nismo Power Means Nismo Mods
Powered by a 3.7L DOHC V6, the 2015 Nissan 370Z Nismo puts out a healthy 350 horsepower, and partially to thank for that is the H pipe exhaust set up. To control that thrilling power, you can choose the close ratio 6-speed manual with SynchoRev Match, or a 7-speed automatic with paddle shifters.
And of course, it wouldn't be Nismo Performance without the Nismo-tuned 4 wheel independent suspension, a Nismo strut tower brace and new performance dampers to make for sharper handling in the longrun. Say hello to the new track queen of the Hudson Valley NY: the 2015 Nissan 370Z Nismo!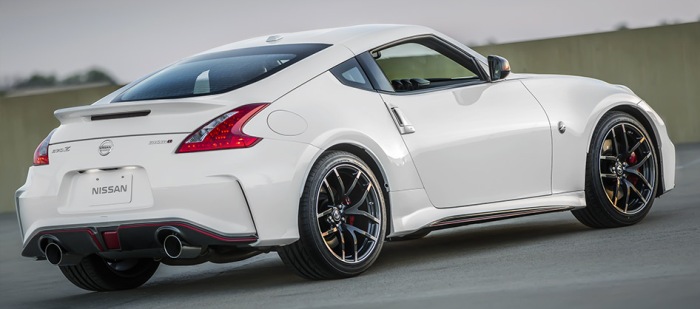 Stay Cradled Through Every Corner
It's pretty fun to be on the track in general, but it's even more enjoyable when you're cradled in Recaros. It's somewhat no surprise, but inside of the 2015 Nissan 30Z Nismo, you'll find black and red leather Recaro Performance Seats, just waiting to cradle you through ever corner. These Recaros in particular sport an embossed Recaro logo, an embroidered Nismo logo, firm bolsters, integrated headrests and contrasting Alcantara inserts.
Yeah, not your average interior. It's the interior of the 2015 Nissan 370Z Nismo that you can see at our dealership serving Poughkeepsie & Newburgh NY!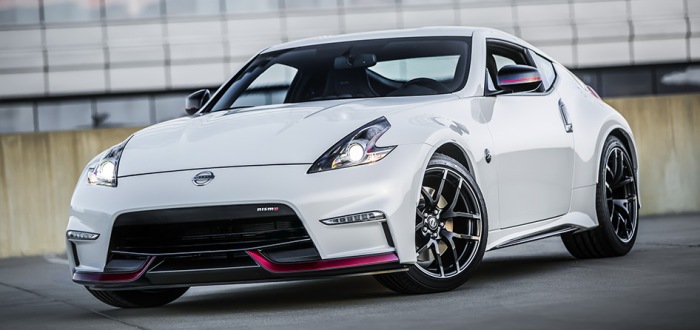 To learn more about the 2015 Nissan 370Z Nismo and when it's available, be sure to contact us here at Kingston Nissan! Simply fill out the Contact Form below, or give us a call at 845-338-3100!