The next generation of the Nissan Murano is on its way, and the excitement keeps growing. The first Nissan Murano came to the USA in 2003, and has been a big hit ever since. In 2008 it was redesigned, and also got about 11 more horsepower to its name. Today, it's time for the third generation of the Nissan Murano, and we'll all finally see it April 16th.

Completely Redesigned, And The Changes Don't Stop Here
Today, the 2014 Nissan Murano is so awesome, you'd think it couldn't get any better. It will, and once we all see the next generation of it April 16th it'll be hard to believe how far it's come. But if you can't wait to get your next generation Murano, the 2014 isn't anywhere close to disappointing. Some exterior features include: rear privacy glass, 20 inch aluminum alloy wheels, bi-functional xenon headlights, sleek functional roof rails, dual panel moonroof, spacious cargo area, heated rear seats, a rear liftgate and so much more. If you're finding it difficult to wait on the next generation of the Nissan Murano, the 2014 Nissan Murano isn't a bad choice at all.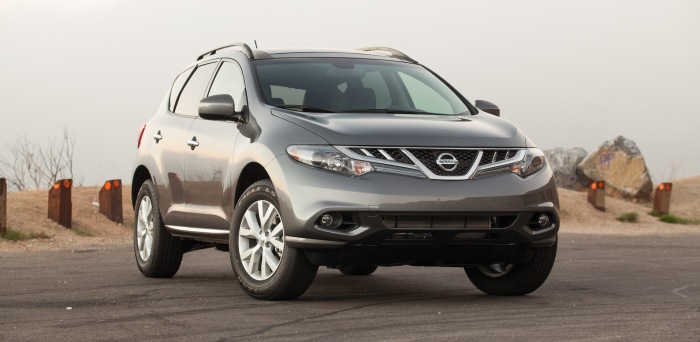 Can't wait? Choose the 2014 Nissan Murano in Kingston, NY!
But, if you can wait, the world premiere of the third and next Nissan Murano will be April 16th, 2014. Yes we know, the wait is hard, but it's almost over! Stay tuned with us here at Kingston Nissan to find out more about the next generation Murano once it's revealed-and when it can be yours!
And this is the only clue we have. *Sigh* Stay Tuned!