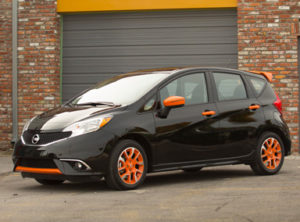 Just one year ago Nissan introduced the Nissan Color Studio, allowing Nissan JUKE owners the ability to personalize their sport cross.
Now, Nissan has expanded it's personalization program with the ability of Versa Note owners to customize their Versa Note to "make it theirs". The Nissan Versa Note continues to offer versatility, value, technology and style – and now adds even more fun than it did before.
Your Versa Note, Designed By You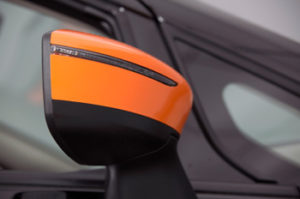 The Nissan Versa Note Color Studio allows you to take the Versa Note's youthful personality and personalize an a la carte selection 13 genuine Nissan interior and exterior accessory items in a range of six colors:
Black
White
Red
Black-Purple
Orange
Carbon Fiber Look
No matter how you look at it, the Versa Note offers more miles, more technology, more fun – and now even MORE. Nissan knows it's all about appearance and with the capabilities of customizing 7 exterior features, the Nissan Color Studio allows you the ability to drive your Versa Note, designed by YOU.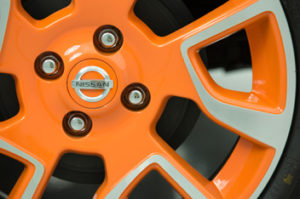 Customize some or all 7 exterior accessories including:
15" Aluminum-Alloy Wheels
Wheel Center Caps
Front Lip Finisher
Door Handle Covers
Side Mirror Caps (with turn signals)
Side Mirror Caps (without turn signals)
Rear Roof Spoiler
The Nissan Color Studio allows you to customize your Versa Note inside and out, and offers a full 360-degree view of the vehicles with all colors and combinations of parts for configuration.
See How The Versa Color Studio Works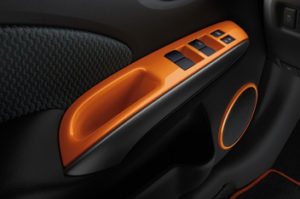 Inside the already sport interior of the Nissan Versa Note hatchback, the Nissan Color Studio allows you the ability to personalize the interior with fun and colorful accessories with one or more available eye-catching colors. Interior accessories that you can personalize include:
Floor Mats
Kick Plates
Speaker Rings
Air Vent Rings
Rearview Mirror Interior Cover
Interior Trim Appliques
Make It Yours
Already own a 2014 or 2015 Nissan Versa Note? No Worries! The Nissan Color Studio accessories are not only available for the 2016 Versa Note, including the sporty Versa Note SR, they can be available for retrofitting on 2014 and 2015 Nissan Versa Notes as well!
The Versa Color Note is available at Kingston Nissan on Route 28, so stop by our dealership serving Newburgh NY and speak to one of our sales representatives about getting into a new 2016 Nissan Versa Note – Designed By You!