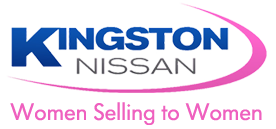 No Pressure Sales
Are you a woman who's looking for a NO pressure, fast, easy and convenient way to buy your next Car or SUV?
Kingston Nissan offers auto sales by Women Selling to Women It's fast, it's easy and its just for women. We realize that your time is valuable and that we need to make car buying easier. That's why at Kingston Nissan you can shop by appointment, enjoy one set low price, plus work directly with our top female sales consultants. No negotiations, just women working together. REAL Saleswomen. REAL Deals. It's that easy.
"Dealing with the ladies at Kingston Nissan was super nice, and was the easiest car purchase I've ever made! Thanks again!"
-Olivia, Poughkeepsie, NY
Some of Our Staff
Margaret Reece
General Sales Manager
mreece@kingstonnissan.net
Read my Bio & Reviews
Margaret Reece
General Sales Manager
mreece@kingstonnissan.net
Background
I have been here at Kingston Nissan for 3 years, it is hands down the best place I have ever worked. My automotive experience started when I was 15. I worked in NAPA parts stores for many years and then worked in a small independent used car dealership. I have a total 21 years in the automotive business.
Hobbies & Interests
Spending time with my family, I have a beautiful little girl Kaitlyn who is 6 and my little man is Aidan he is 3. My husband Ron and I are both into sports when we find the time.
What is your favorite movie?
I just saw the Blind Side and it was an amazing story. I always love a true story.
Favorite Vacation Spot
Caribean
What's the best thing about working for Kingston Nissan
We have a great staff everyone gets along and it really seems like family.
Reviews for Margaret Reece
I just bought a used GMC Sierra 1500 from Kingston Nissan. It is our 5th vehicle bought from there in the past 3 yrs. We have been requesting the same salesman Robert Rolleri, for each of our purchases. Rob has been upfront with us and has worked with one of the owners (Tom Gordon) to give us the best price he possibly could.We have also have dealt with  Margaret Reece who secured financing on two of the vehicles we bought, and she has worked with multi lending companies to get us the best rate available. She has also helped us decide about extended warranties and what fits our needs and budget.One last note, my wife has known one of the owners Tom Gordon for over 30 yrs, and we have yet to see him with each purchase. Maybe purchase number 6 will be our lucky one and Tom will be there!
Reviewd by Joseph K.Source: Yelp
I just bought my first 2016 Nissan Rogue yesterday. I worked with Gary as my salesman. He was great! Very knowledgeable, friendly, considerate and not pushy at all. To be honest, being pushy is one of my biggest pet peeves. If he was pushy, I would have walked out. I had 2 Hyundai Tucson SUV'S before my purchase of the new Rogue, I don't think I will ever be going back to Hyundai. I love my new Rogue!!!!!! If you are looking for a new or used dependable vehicle, go see Gary!!!! Margaret was great too when it came down to the signing of the paperwork and any other questions that I had. She answered everything I asked. She was also very knowledgeable. I will definitely recommend this Nissan dealer to ALL of my friends and family. Actually, I have already told two of my best friends about Kingston Nissan and my great experience. Thank you Kingston Nissan!!!! 🙂 I am one satisfied customer..… Read More
Recently purchased a Nissan Versa during their special at Kingston Nissan . Desiree was our sales person . We also dealt with Tammy while Desiree was out . Also Margaret did the finance on the deal. All were just wonderful people to work with! It was an amazing experience and I would recommend going here to anyone looking for a Nissan . I was so thrilled with the service here I traveled almost 3 hours from New Jersey each way , but I would do it again in a heartbeat. A++ service all around .
Desiree Williams
Sales Consultant
dwilliams@kingstonnissan.net
Read my Reviews
Desiree Williams
Sales Consultant
dwilliams@kingstonnissan.net
Reviews for Desiree Williams
Another pleasurable expeience..... - My wife and I have been leasing/buying Nissans at Kingston Nissan for the past 10 years and have never had a bad experience in service or sales. The knowledge, caring and professionalism shown by salesperson Desiree Williams for every one of these transactions , including my purchase of a new Murano last week, is one of the reasons why I continue to support this dealership. Please see Desiree and you will have the same feeling with no pressure selling!
Go to Desiree Williams at Kingston Nissan. We got exactly what we wanted!!! A 2016 Nissan Versa 5 speed. Manuals are hard to locate and Desiree got ours. It was VERY affordable and we were able to drive in home the same day!!! Safe to say we are now Nissan people, formerly Chrysler. Looking forward to the next one...Rogue..hmmmm???!!!!
Reviewd by Karin IppolitoSource: Google
I wouldn't buy a car from anyone else. Desiree Williams is awesome. She makes the car buying experience stress free.
Reviewd by Barbara McElrathSource: Google
Tammy Crandall
Sales Consultant
845-338-3100 x249
tcrandall@kingstonnissan.net
Read my Reviews
Tammy Crandall
Sales Consultant
845-338-3100 x249
tcrandall@kingstonnissan.net
Reviews for Tammy Crandall
Having a thirteen year old Pathfinder, purchased in San Diego, it was time! I walked in and was met by Tammy. She walked us through (held our hand?) some options and a few hours later drove our new Frontier home! And Peter helped make the financing part understandable. Thank you both!
I had the best experience at Kingston Nissan! Tammy Crandall and Richard Greenstein went above and beyond and through the woods to get me financed and into my new car. They are the absolute best and I am so grateful to have had their help. Kingston Nissan is the best.
Reviewd by Debbie EvansSource: Google
Tammy and Rich Greenstein both were Excellent and knowledgeable, they both displayed extreme high quality professionalism and treated me and my partner as an individual person and not a sale. If anyone is looking to purchasing a car I highly recommend you ask for Tammy she is awesome same goes for R … Read More
Great Services
Kingston Nissan offers some great services during the buying process and that will have you covered even after you leave the dealership:
A 10 yr/100k Mile Limited Powertrain Warranty on every New Nissan
5 Day Money Back Guarantee on certified pre-owned vehicles*
State-of-the-Art Showroom with Free Continental Breakfast, Wireless Internet, and Shuttle Service
Free Service Loaner Vehicles
Saturday Service Hours
No Appointment Necessary for Service
*5 day money back guaranteed on all certified vehicle purchases. Vehicle must be returned within 5 days of purchase in the exact same condition as when it left the dealership and no more than 300 additional miles on it.
Schedule an Appointment with a Saleswoman