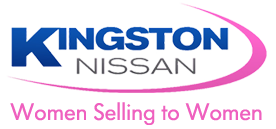 No Pressure Sales
Are you a woman who's looking for a NO pressure, fast, easy and convenient way to buy your next Car or SUV?
Kingston Nissan offers auto sales by Women Selling to Women It's fast, it's easy and its just for women. We realize that your time is valuable and that we need to make car buying easier. That's why at Kingston Nissan you can shop by appointment, enjoy one set low price, plus work directly with our top female sales consultants. No negotiations, just women working together. REAL Saleswomen. REAL Deals. It's that easy.
"Dealing with the ladies at Kingston Nissan was super nice, and was the easiest car purchase I've ever made! Thanks again!"
-Olivia, Poughkeepsie, NY
Some of Our Staff
Margaret Reece
General Sales Manager
845-338-3100 x217
mreece@kingstonnissan.net
Read my Bio & Reviews
Margaret Reece
General Sales Manager
845-338-3100 x217
mreece@kingstonnissan.net
Background
I have been here at Kingston Nissan for 3 years, it is hands down the best place I have ever worked. My automotive experience started when I was 15. I worked in NAPA parts stores for many years and then worked in a small independent used car dealership. I have a total 21 years in the automotive business.
Hobbies & Interests
Spending time with my family, I have a beautiful little girl Kaitlyn who is 6 and my little man is Aidan he is 3. My husband Ron and I are both into sports when we find the time.
What is your favorite movie?
I just saw the Blind Side and it was an amazing story. I always love a true story.
Favorite Vacation Spot
Caribean
What's the best thing about working for Kingston Nissan
We have a great staff everyone gets along and it really seems like family.
Reviews for Margaret Reece
Kingston Nissan always exceed my expectations. All the staff are vey nice and accommodating. Gary Pugliese sailsman was very helpful Margaret is always available and always go beyond her job to help out.Read more
Thank you Easton and Margaret for making my experience positive, fast, and hassle free. I love my 2014 Maxima so much! Thank you guys you are the best is in the biz!
Reviewd by Matthew MclernonSource: Facebook
Purchased a certified pre-owned Murano from Kingston Nissan and I could not be happier. Terrific experience all around. Our sales rep, Tammy Crandall, was outstanding! And Margaret Reece made the financing process a breeze. I can't imagine going anywhere else to buy a car! Dan McC
Desiree Williams
Sales Consultant
845-338-3100 x237
dwilliams@kingstonnissan.net
Read my Reviews
Desiree Williams
Sales Consultant
845-338-3100 x237
dwilliams@kingstonnissan.net
Reviews for Desiree Williams
Desiree rocks! Best service EVER
I purchased my very first car at Nissan and I libe it! Very friendly and helpful staff. I highly recommend Desiree Williams as your sales person!
Desiree Williams took such good care of the lease process. We went into the dealership and within 3hrs drove out in and brand new 2018 Nissan Rogue. She took care of every little detail from vrhe finance to explaining the new car to us. She even schedule us for the first 2 oil change so everything is set with the service team. Highly recommend Kinston Nissan to anyone interested in a new /used car. Thank you very much Desiree, Tom &the service team.Read more
Reviewd by RougeBlue18Source: Edmunds
Tammy Crandall
Sales Consultant
845-338-3100 x222
tcrandall@kingstonnissan.net
Read my Reviews
Tammy Crandall
Sales Consultant
845-338-3100 x222
tcrandall@kingstonnissan.net
Reviews for Tammy Crandall
Tammy Crandall is the best! Efficient and very helpful
Reviewd by Helen DamoulakisSource: Google
This is our second car we have bought from Kingston Nissan and we our extremely happy with their services we just recently bought a 2017 Rouge from Tammy Crandall her services were the best and she worked with us to get us the best deal . If you are looking for a car Kingston Nissan is the place to go and make sure you ask for Tammy shes the best !!!
Reviewd by Jackie HintzSource: Google
I had an appointment today to talk about the end of my lease and what i wanted to do. I have been dreading this day for a long time! I messed up and doubled the amount of miles i was allowed according to my lease agreement! I thought i was going to be in serious debt and without a car! Tammy is an angel !! Her and the rest of the team here at Kingston Nissan worked their magic and put me in a brand new Rouge sport (which I'm in love with by the way) so needless to say I'm forever grateful for all the help from everybody, especially Tammy !
Great Services
Kingston Nissan offers some great services during the buying process and that will have you covered even after you leave the dealership:
A 10 yr/100k Mile Limited Powertrain Warranty on every New Nissan
5 Day Money Back Guarantee on certified pre-owned vehicles*
State-of-the-Art Showroom with Free Continental Breakfast, Wireless Internet, and Shuttle Service
Free Service Loaner Vehicles
Saturday Service Hours
No Appointment Necessary for Service
*5 day money back guaranteed on all certified vehicle purchases. Vehicle must be returned within 5 days of purchase in the exact same condition as when it left the dealership and no more than 300 additional miles on it.
Schedule an Appointment with a Saleswoman